G'Day G'Day!
Lee Mac. Crochet artist.
Crochet portraits = Obsession. I am surgically attached to my Ipod and crochet hook.

Bookworm. Pop culture addict. M&ms are as important as oxygen. Einstein hit the nail on the head with "Logic will get you from A to B. Imagination will take you everywhere."
Crochet Gallery!
Goodreads Reading Challenge!

Lee
has read 0 books toward their goal of 52 books.
BOOKSHELF
Linkies!

How Many People Visit
Saturday 9th February, 2019
Lifeline Book Fair Boo Haul | Feb 2019
Lee xox



Friday 1st February, 2019

The Read-a-long begins!!



Lee xox



Thursday 31st January, 2019

#1 Crochet Catch Up | 2019






Lee xox



Monday 28th January, 2019

Book #3 | My 2019 Reads



Lee xox



Friday 18th January, 2019

Time for a Change






Hello guys.
Totallee.net will be 14 years old this year. Scary thought isn't it?! Since 2009 it has primarily been a place for me to not only post about my crochet, but a place to nurture, help and support yarny folks embrace and learn how to crochet portraits. Be that through free patterns, video tutorials, etc..
Over the past 6 months or so, I have noticed a tremendous increase in not only traffic on this site, but also in people getting in touch with me via Facebook, Instagram, Youtube, E-mail, etc.. which has been both wonderful and, if i'm honest, miserable.
If you've been around the place for a while, hopefully you've come to know me as someone who doesn't like to let 'a few bad seeds ruin the whole watermelon.' It's a mantra I have tried to live by as the level of angry and demanding messages, comments, e-mails, etc. started to pile up. However, as I said, over the last 6 months in particular, i'm having trouble 'enjoying the watermelon' and for me, sadly, there are now way too many seeds.

Silly fruit analogy aside, the level of negativity coming my way has reached a ridiculous level and therefore I have decided to remove my free patterns. Remove my YouTube crochet tutorial links and I am considering, but have not yet decided on whether to remove my 'Totallee.net' Facebook page.

As I have stated many times before, crocheting portraits is a hobby of mine. I don't run a business. I don't earn money from it. Over the years I have genuinely loved to crochet portraits, help people the best way I could (over the internet, which has been tricky,) offer advice or direction, etc..
If I were running a business, I would understandably expect to cop a bit of negative feedback. Goes with the territory. However I am not running a business and i've had enough.

Thankfully, for those of you who have caught the 'crochet portrait' bug, there are now plenty of online businesses tailored to creating portrait patterns available for you to choose from. You will find them with a simple search on Facebook, Etsy.com, Ravelry, etc..

As for Totallee.net, it will remain up. I will continue to post updates on my crochet, my reading journey, etc.. however I will no longer be providing patterns, advice, etc, in regards to crocheting portraits.

I would like to sincerly thank everyone who has stopped by over the years. Who has grabbed a pattern, made it and loved it. Seeing photos and hearing the stories of people who have made and especially gifted these portrait pieces to their friends, families, etc, has brought me tremendous amounts of happiness over the years and I truly thank you for sharing in on the fun! In the spirit it was always intended to be celebrated in.

Many thanks for all the lovely comments, messages, etc over the years in regards to the patterns, videos, etc. I provided guys. Sadly, the scales have tipped and instead of losing my love for crocheting completely, I have chosen to instead, take a step back and crochet for the pure love of it.


Lee xox



Sunday 13th January, 2019

Book #2 | My 2019 Reads



Lee xox



Monday 7th January, 2019

Totallee.net Read-A-Long!



Lee xox



Sunday 6th January, 2019

Book #1 | My 2019 Reads



Lee xox



Saturday 5th January, 2019

Hello 2019!



HAPPY NEW YEAR GUYS!
I hope 2019 already finds you happy, healthy and up for a ripper of a year ahead!
I'm pleased to announce that the new year is starting out extremely well here on Totallee.net already! I mean just look what I found lurking in my inbox as we all ushered in the new year
!!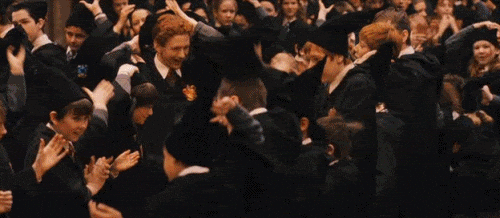 Talk about starting the year off right eh?!?
The atrociously talented
Leontine got in touch to say that she had crocheted Harry for her daughter's birthday and she loved it
!! Flipping FANTASTIC work Leontine and i'm so happy to hear she loved him!! Leontine now plans on tackling Bellatrix, followed by Hagrid, Hermione.... ugh so so SO happy to hear that you are hooked and on the way to creating a Hogwarts Bunch blanket of your own Leontine!! Well, one for your daughter at the very least
!

The extra special aspect of Leontine's Harry, is that she managed to figure out how to eliminate tie-offs and therefore worked with 20 little bobbins! Carrying her yarn in order to create a portrait that was reversible!! AMAZING DEDICATION!!
!!
I'm always beyond impressed (and quite frankly completely flummoxed) when you guys crochet these to be reversible! I feel so lazy, taking the easy way out with cutting and tying
But it really does come down to finding a style and method that you enjoy and like the look of, but honestly, for that extra wow factor, reversible pieces are just that little bit more impressive and super cool, so hat's off to you and your mad skills Leontine
Fantastic!!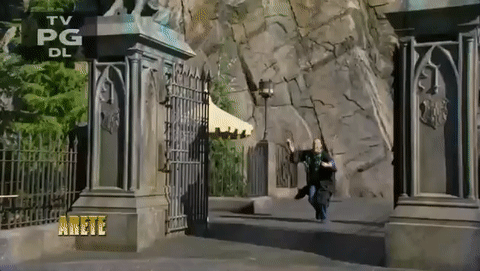 Lee xox


Gallery!
Totallee off the HOOK!!
G'Day and welcome to my lil gallery

Feel free to browse away to your eyes content, leave me a comment on the tag-board or just soak up some crocheted portraiture!

I also really need to take 2 seconds here to extend the biggest of "THANK YOU!!!"'s to Lokesh Dhakar whose 'Lightbox2' script is the sickest thing since sliced bread
I would seriously be stuffed without the aid of this coding brilliance, so MASSIVE KUDOS to you Mr. Dhakar
You're a star man!!

Lee xox



♥ 2018 Gallery !!

♥ 2017 Gallery !!

♥ 2016 Gallery !!

♥ 2015 Gallery !!

♥ 2014 Gallery !!

♥ 2013 Gallery !!

♥ 2012 Gallery !!

♥ 2011 Gallery !!

♥ 2010 Gallery !!

♥ 2009 Gallery !!
Books, Books, Books!!!
Follow my reading journey!
If you would like to follow me on my reading journey, please feel free to check out my

YOUTUBE CHANNEL HERE, where I am posting a book review upon completing each and every book I read
!

However I'll also be sure to try and add links to individual reviews here too!



2018 Reads
'Notes From A Small Island' by Bill Bryson.

'The Future of Humanity: Terraforming Mars, Interstellar Travel, Immortality, and Our Destiny Beyond Earth' by Michio Kaku & 'We Don't Need Roads: The Making of the Back to the Future Trilogy' by Caseen Gaines.

'The Stone of Kings' by Shea McIntosh Ford.

'The Cider House Rules' by John Irving.

'Paul Newman: A Life' by Shawn Levy.

'Monsieur LeCoq' by Emile Gaboriau.

'The Jungle Book' by Rudyard Kipling.

'The Selected Works Of Edgar Allan Poe' by Edgar Allan Poe.

'The Masterpiece' by Emile Zola.

'The Time Machine' by H. G. Wells.

'Nevermoor: The Trials of Morrigan Crow' by Jessica Townsend.

'The Movies: From 1930 to the Present' by Jeremy Pascall.

'A Tree Grows in Brooklyn' by Betty Smith.

'By Myself (and then some)' by Lauren Bacall.

'A Damsel In Distress' by P. G. Wodehouse.

'Gone With The Wind' by Margaret Mitchell.

'James Dean: A Biography' by John Howlett.

'How Green Was My Valley' by Richard Llewellyn.

'The Prince and the Pauper' by Mark Twain.

'The Secret Lives of Colour' by Kassia St. Clair & 'A Day with Claude Monet in Giverny' by Adrien Goetz.

'The Help' by Kathryn Stockett.

'The Picture of Dorian Gray' by Oscar Wilde.

'Some Like It Hot: Me, Marilyn & the Movie' by Tony Curtis, with Mark Vieira.

'Journal of a Novel: The East of Eden Letters' by John Steinbeck.

'Sons and Lovers' by D. H. Lawrence.

'The Inimitable Jeeves' by P. G. Wodehouse.

'Murder on the Orient Express' by Agatha Christie & 'Me: Stories of my Life' by Katharine Hepburn.
'The Trouble with Goats and Sheep' by Joanna Cannon.

'Eleanor Oliphant is Completely Fine' by Gail Honeyman.

'Gulliver's Travels' by Jonathon Swift.

'Raffles' by E. W. Hornung.

'East of Eden' by John Steinbeck.

'The Catcher in the Rye' by J. D. Salinger.

'The Autobiography of Mark Twain' by Charlie Neider.

'Voyage of the Southern Sun | An Amazing Journey Around the World' by Michael Smith.