Lee Mac. Twenty-nine year old fibre artist. Crochet portraits = Obsession. I am surgically attached to my Ipod and crochet hook. Pop culture addict. M&ms are as important as oxygen. Einstein hit the nail on the head with "Logic will get you from A to B. Imagination will take you everywhere."

Press
hits
Issue 44
July, 2011
Merry Voldymas!
Friday 19th December, 2014
Man that is just so wrong....
But on the other hand, so right! If there are any
death eaters out there struggling in the christmas gift department... the amazing
ASHLEY has created a Voldemort panel that fits right with the other Hogwarts Bunch panels and guess what....
SHE'S POSTED THE PATTERN FOR FREE
!!!!!!!!

Check the evil bugger out!!


Many thanks for the head's up Ashley
If you would like to get your hook into the Dark Lord, log in to Ravelry (seriously, if you are not on there, what are you doing?! Get on there man!! Spit Spot!!) and check out the free pattern right hereeeeeeee
!!


Lee xox


A reprieve!!
Wednesday 17th December, 2014
Trust me I haven't!!! I have been scared witless that I wouldn't make the deadline for entries on the 19th of December, but guess what, this is one of those rare occasions where being a complete and utter
DUNDERBRAIN works in one's favour
!!
I have been suffering from a *cough* 'Levator Scapular Spasm' since Friday. I may or may not have heard
"LeviOsa scapular spasm"..I shall let you ponder that one...
Anywho, it has left me with a neck/shoulder/back that is throbbing, sore and stiff as a board. Fun fun fun
!!
So naturally panic set in as I remembered with dread that my rainbow lorikeet had to be done and dusted by the
19th December!!! AGGHH!!
Turns out I needn't of gotten my knickers in a twist because i'm a total twit brain
. The APPLICATION form has to be in by the 19th December! The ACTUAL PIECE doesn't have to be anywhere near them till the day before the show! End of February!!!
Excuse me while I...



THANK FRIG for mistaking deadlines!!!

The rush of panic I felt beforehand did lead me to get my feathered friend up to
70%! Before my shoulder completely gave way though! Yay silver linings!


Happy, but still a bit bummed that the poor bugger STILL can't see anything!!! Hopefully I can give him an eyeball next update
In website news, my folks are now moving back into their place
which means I should get access to their fast PC and their reliable internet connection as early as THIS WEEKEND!!!

AWWWWWWWWWWWWWWW YEEEEEEEEEEEEEEEAH!!!
BURSTING to show it off!!!

Just before signing off....


R.I.P. Tori Johnson and Katrina Dawson

Australia's heart is breaking with grief at the loss of your beautiful lives. Your heroic actions will never be forgotten as we come together and rise above
Lee xox


Sydney Siege
Monday 15th December, 2014
My thoughts and prayers are with the hostages of the cafe siege in Sydney. My heart goes out to you at this unbelieveably surreal time. I pray this ends peacefully and you all remain safe and well

My heart also goes out the the hundreds of police and emergency service men and women on scene. Words cannot describe how grateful we are to you and for your service
Lee xox


I hereby declare..oh nevermind!
Wednesday 10th December, 2014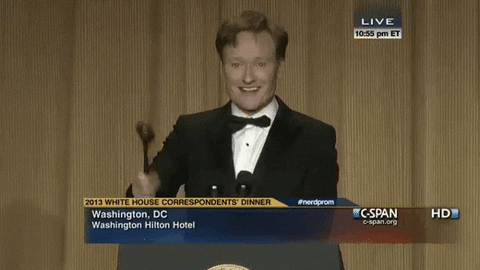 Three weeks ago I got a lovely letter from the lovely folks at the Supreme Court!
First reaction = OMG i'm being SUED?!?!...

Reaction upon opening the letter = Jury duty?!
*nerd snort* "Ah sweet!".
Yes. I was pretty excited at the prospect of jury duty. It is in fact HIP TO BE THAT PATHETICALLY SQUARE PEOPLE!!
I order you to take a 5min time out to go and listen to Huey L. & The News if you doubt me!!
I'll wait.....
........
.... told you
Anywho, after being summoned, the trial was put off, then back on, then off, on, off, on, off
I was starting to develop a tick..
Finally I was told that my services were definitely not required! Major bummer! I've only ever been in a court room once and that was on a school excursion when I was about 10-ish (again, it's hip to be square people. Press repeat on Huey
). So I was kinda getting amped up about attending a real court room situation!
Ahh well, maybe next year!

In OMG-about-time news,



I know!! I know!! I'm
a gazillion years behind the times on these things, but I have finally joined! Please feel free to add me (or whatever the term is..I have no friggin idea what any of it means yet) by clicking on the banner there
Now on to the
bubbly-popping crochet news!!!


My word he's a surly little bastard isn't he?!?
The junior dark lord marks the final panel of the truly magical one known as
LouAnne's Hogwarts Bunch Blanket!!!
!!
Thank you for taking us on your journey matie!!! Can't WAIT to see them all stitched up and looking monumentally AMAZING !!!

Whoa, whoa, WHOA!!! You didn't think that was all now did you?!?

Crochet Queen Liz has sent in a
snapshot of her FIRST ATTEMPT AT HER OWN PATTERN!!


Now I owe you an apology here Liz. As previously stated, I am behind the times when it comes to pretty much anything that has come out in the last 5-10 years, so I have no idea who this lady is, who her character is, or anything about the show she is on...

However, EVERY OTHER HUMAN ON THE PLANET will know that this is of course Alanna Masterson, who plays 'Tara' on the hit show
'The Walking Dead'!

For a first attempt this BLOWS MY BRAIN!!! Seriously, my first attempt at a pattern was complete and utter giraffe crap. Bobbly bits everywhere, tails hanging out all over the place! I used a weird shitty brown and that ended up making me wanna puke every time I looked at it (TMI Lee
), in short, it was a freaking mess!

A whole bunch of hats off to you Liz, because she looks fantastic!!!

So many talented people...I can't even...


Lee xox


Bookworm!
Monday 1st December, 2014
Man I don't know what the hell they've put in the water lately but I am reading like nobodys business lately!! I do believe I qualify for
bookworm staus!
November saw me plough through a total of
5 BOOKS! Which felt fantastic! So this month i'm aiming for six!
Little amibitous considering this month is hectic as bat crap (that makes no sense) but what is life without goals people
?!?

Today I managed to score 3 of the books i'm hoping to divulge this month and i'm so stoked because they are three that I have been meaning to read for yonkies!!


I think i'm going to have to dive in to 'Jane Eyre' first because I have never had so many people say
"you haven't read Jane Eyre?! OH MY GOD WHAT THE HELL LEE!! WHAT THE HELL?!?!" to me in my life.
So clearly I am meant to enjoy this book! I hope so because now i'm all hyped up about it
For those fellow readers out there I am also on Goodreads
! Please feel free to add me (by clicking the banner below) because i'm
nosy and would love to see what you are reading and then prolly add it to my ever-growing
TBR (to-be-read) list!


In frig-me-people-are-awesome news, LouAnne, the FANTASTICAL LouAnne has been at it again
I wish I had your speed man!!! Bloody terrific work LouAnne you champion you


Can't wait to see who is on the way next
!!

Lee xox


2014 do-over??!
Saturday 29th November, 2014
60%!
Totallee shaking my tailfeather over here man, isn't he shaping up wonderfully!!
Little bit overly in
love with the shading of his blue head feathers!! Got that whole textured vibe happening!! I'm seeing...and i'm a liking

Not long to go till I reach his lovely eyeball! Creepy Lee....creepy.

In computer-internetty-type-news, I have decided to deactivate my Facebook account tomorrow night

Although I have enjoyed being on there and have met some lovely people via groups, etc, after reading the fresh wave of privacy and tracking related 'improvements' they have planned for January 1, 2015, i've decided to jump ship

I'm really not comfortable with the overly intrusive measures being introduced, so although I will miss the constant contact with those on there, the negs are really starting to outweigh the positives

HOWEVER that gives me MORE time to focus on Totallee.net and MORE time to blog regularly again
!!

Okay, I think it's time I update you on where we stand with the relaunch!


The main reason it is taking soooo freaking long to happen is that I suck at web design. There. I said it
.
I decided back in... my god the start of this year?!.. that it was about time I upgraded my blog into a
Wordpress blog. For the better part of the year I have been trying to get my head around setting it up, changing themes, working out how in the hell thier commenting system thingy works. I have no doubt this is first grade stuff to people whose minds are wired for computer type stuff, but dear god have I learnt that mine is wired sideways. In recent weeks I finally broke things off with Wordpress (
amicably) and wished it all the best on it's long journey
far and away from me. I am now happily back to manually coding with the aid of a blogskin.com blog and although it takes a little longer and I still won't have a commenting feature on the new site (just the good 'ol trusty tagboard) i'm happy that the site is still going where I want it to!

The other main reason this is taking soooo freaking long to happen is that my folks have
been living with me for the past 3 months. Just...let that soak in there....3 MONTHS
....THREE
!!!!!!
As you can see, i'm totallee fine with it. The big bummer is that they had to pack up their super fast computer, which I used to go over and use to upload large portions of my site with...
Sadly I have limited bandwidth with my laptop and a crappy signal so trying to upload lots of pics and videos really is failing terribly

However! Time for happy pink arrows!

The site is coming along REALLY well now!

I have a companion Youtube site in the works!

Which means yup, the new site will be a lot more interactive!

I have been working on pieces besides my rainbow friend up there!

I also have lil projects that aren't portraits/picture pieces!

My folks should be able to move in before Christmas!!!!!
So because me and timelines just don't mix, i'll refrain from giving one, but my god it should be soon!!! So frustrating!! GAHH!!!
I need a laugh....


That'll work.....

Lee xox


Wise words old timer!
Sunday 16th November, 2014
"Do not pity the dead Harry. Pity the living, and, above all, those who live without [yarn]."
I'll cheers to that! I'll cheers again
for the
superduper crochet star LouAnne who has added Hagrid to her magical bunch
!!


Lee xox


50/50!
Saturday 15th November, 2014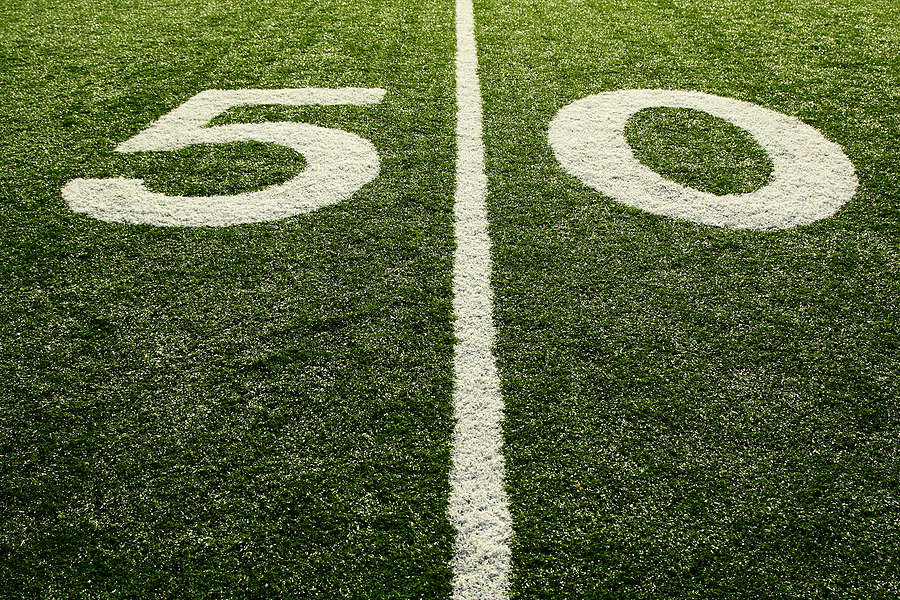 Fasten your beaks kids!! We've reached HALF WAY
!!


Ouuuuuu we got all 27 colours working overtime now
!
We've finally got a bit of beak action now and I am loving the ruffled look of his blue head feathers
Adorbs.

Even with so much black, it's still taking around half an hour per row, so I really have to get a wriggle on because I have to get my entry in by
19th December!

Eeegads, still so much hookering to do!
Thank frig JB's had a sale on box sets yesterday. Scored.



"Aaaaaaaayyyyyy!""
Lee xox


"Hogwarts is my home!"
Wednesday 12th November, 2014
It is so nice to receive HP related mail!!!
HP CROCHET related mail I should say
!!
The marvellous, magnificent marvel of a hookster, the fabulous
LIZ is now 1/3 of the way through her very own Hogwarts Bunch!!
Check out panel number 3
!!!!


Liz you have totallee worked some crochet magic there my friend!!
Thank frig for rad folks like you and LouAnne, because my efforts with yarn lately have been abysmal

I SHOULD have my 50% update ready by tomorrow
Well...nearly....

Lee xox


GWTW + LouAnne rocks!!
Friday 7th November, 2014
So I finished this
almost-1000-page monster at aroooooound
1am this morning....




I have
waaaaaaay to much to say about this epic and therefore will save it for a
vlog I have planned, but oh my gosh...
I don't think I have ever been left with so many
thoughts and feelings about a book in...well ever.
LOVED the writing!!! Such a shame to learn that this was Margaret Mitchell's only book, however, I guess that's understandable..the thing is almost 1000 pages long! The poor thing must have been completely spent when she finally finished
!
I probably wouldn't want to look at another sheet of paper for the rest of my days either
!
She certainly had a gift for storytelling!
I must admit, that being an
Aussie, I am not all too familiar with the American civil war...
I only really know tiny bits from tv, movies, etc, but it was beyond fascinating to get Margaret Mitchell's point of view.
I'm not going to lie, many MANY aspects were
incredibly hard for me to handle. If i'm completely honest, a lot of the attitudes conveyed, along with the language and terms used made me
sick to my stomach. I guess that is the trouble when you team a really fantastic storyteller (someone who actually draws you into the world in the pages) with a time that conflicts with almost every value you hold dear in 2014.
I knew it would deal with issues of slavery, sexism, racism, nearly every kind of 'ism', but holy crap it was hard going. However, I found it utterly fascinating and really did enjoy the ride!

I will definetly be posting a vlog with my thoughts on it because there really is too much to say!! Plus I would love to hear others comments on it if you have read it
!

Now, yarn and hook time!

Can we all HOLLAAAAAA for LouAnne!!!!!


Professor S. & Slytherin boy!!!! (That should really have "The Adventures of.." in front of it
...)

LouAnne, you absolute
QUEEN of the hook!!! You're cranking these out like nobody's biznez
!!!!

I also have to give a shout-out to my gorgeous sister-from-another-mister - i'm sorry that sounds
bloody terrible! I was trying to flip the 'brother-from-another-mother' thing, but it really didn't work...
VALERIE!!!
Thank you for the Halloween wishes and for my virtual pumpkins! Check this one out guys and dolls....


U huh. That's right. It totallee matches the Harry piece I did earlier this year.... yes indeedy...too friggin awesome
In website news, it is so tricky to get
ANY time to myself these days!!!

The rents have moved in while their house is getting a few patch jobs, so we're kinda living in each other's laps right now....

Comfy eh?!?

No.
Soooo uploading things, especially vlogs, is really tricky, when you have sticky beaks popping over your should every 3 seconds. Don't get me wrong, I love em to bits, but I am one Doctors visit away from being signed up to
anger managment classes and being diagnosed with claustrophobia...

I almost have a rainbow lorikeet update though!
Eyes peeled for that peeps!!

Lee xox


Starting to take shape!
Friday 31st October, 2014
40%!

Man I know things have been a TOTAL SNOOZEFEST around here for friggin ages, but I am still re-vamping the site!

Shall do it even if it damn near kills me!!!!

HAPPY HALLOWEEN!!!
Lee xox


Spread your rainbow wings!
Wednesday 15th October, 2014
Happy reveal day people!!!
Say
G'day to the beautifully colourful subject of my 2015 Canberra show entry, the RAINBOW Lorikeet
!!
See what I did with the theme there
?!?!

I really didn't want to go down the literal path and choose something with the famous
rainbow arches, or a pot of gold, etc..

So I thought why not feature the brilliant colours of one of Australia's most beloved, pretty and playful birds
!





A-D-O-R-A-B-L-E-!!!!
Here is my lil guy @
30%!
So excited to dive into all the pretty blues on his noggin!!
I tell you what, full colour pieces are so much more fun to work on
I LOVE me some colour!!!


Lee xox


"Red and yellow and pink and green.."
Saturday 11th October, 2014
Actually the Rainbow Song doesn't really apply yet...
I'm yet to see any red or purple....this is awkward....clearly...the song is in need of a re-write...or I could just not quote it at this time....

Glad that's sorted.

Moving swiftly onwards, holy crap i'm @
20%!
Actually, I lied. There are teeny tiny bits of purple and red in there aren't there?.... but who gives a fluff about a dot of red or purple when the greens are looking as
damn fine as they are right here!!? Eh?!?! EH?!?! Damn straight
!

The colours are combining and are POPPING better that I could have imagined so everything is coming up Milhouse so far
!!!
Any guesses as to what it is
?!?!
I feel like I need to
break my silence on it soon, because i'm still quite a ways away from revealing anything that will give it away, but you guys are smart. I have full faith that someone will get it
.
Speaking of smart - Can we all please
raise our glasses, real or imaginary, to the incredible talents on show here!!!


Now raise your glasses again because folks this gorgeous Harry has been sent in by the amazing, fabulous lady that is
Shirley and are you ready for this?!?!

Harry was Shirley's FIRST attempt at this style of crochet....
FIRST ATTEMPT PEOPLE
!!!
Shirley, the next time I am anywhere near
cake, I will be eating it in your honor my friend because you are a superstar
!!!!

You know what else?!?!
Sign me up for
two slices because guys, the talented lady of awesomenocity (it's a word. I said so.)
LouAnne has been at it again and has only gone and
crocheted herself a Ginny!!!


Honest to Betsy, i'm gonna need a lie down....so much fantastic-ness...that is so not a word in any universe.


Lee xox


Gone with the Potters!
Saturday 4th October, 2014
My how
time flies (gets
gobbled up in fact) when you start a book that completely
sucks you in....
Every spare second seems to be stolen by
'Gone With The Wind' at the moment...
I always thought it would be quite a tough read, but the writing is superb and transports all your senses to Tara and by god i'm enjoying it
! Still battling with the
slavery, sexism, and general social attitudes within, but it certainly provides a fascinating and importrant insight into life leading up to the civil war.

You know what, I hate to go off on an
angry tangent here but yesterday morning I saw one of those
bloody awful morning chit-chat shows (I could feel myself losing the will to live and my IQ dropping the more I sat there and watched it
) and my ears pricked up when they started talking about Tom & Jerry...


Stay with me here I swear I have a point!! So I thought Ou! Here comes a flashback into my childhood
! But no... they ended up discussing the fact that Tom & Jerry cartoons should be banned from tv for being....racist....

What the hell is happening with the world?!
a) It is a cartoon
b) from a pre-'PC' era
c) HOW THE HELL IS TOM & JERRY RACIST?!?!?!?!
According to the panel discussing it, the cartoon featured a Mammy character. I don't remember a character like that but does that mean we should ban it?! What comes next?! Putting classification sticker warnings on the front of books like Gone With The Wind?!? To protect ourselves from coming face to face with our social history??!
*Sigh* apologies for ranting but I get a bee in my bonnet about people trying to wrap everyone up in cotton wool...
grrrr!!!
So all that aside, i'm totally loving
FINALLY reading GWTW !

CROCHET UPDATE TIME
!!!
I am clapping-like-crazy super happy to post this update because the colours are blending beautifully
!!

10%!
I'm still yet to bring in all 27 colours, but so far i'm buzzing man!!!
Coming along mighty well!!
You know what else rocks
?!?!


LOUANNE has completed the trio to absolute PERFECTION!!! Blooming marvellous LouAnne
!! Thank you for sharing!!!


Lee xox


Rainbow Connection!
Saturday 28th September, 2014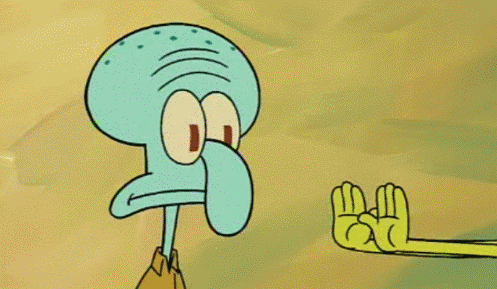 I made a start (for the fourth-ish time) on my piece for the upcoming 2015 Canberra Show last night and so far i'm pretty happy with the results
!!


The theme for 2015 is RAINBOWS and between you and I, I reckon i've come up with something pretty darn clever to convey the theme

In saying that, i'll probably rock up on the day to find the exhibition space teeming with my chosen subject but whatevs man
a bit of friendly competition never hurt anyone eh?!?! EH!!??
*cough*

This monster will be 240 x 145 stitches and will showcase a STAGGERING 27 colours
say whaaaaat?!
I can hear my G-Dragon piece mocking me... "27 colours?!
Pffft...add another 11 then talk to me.."
But come on now, 27 colours is still pretty nuts! Always dicey to go into a massive piece with so many shades!! RISKY BUSINESS ON A TOM CRUISE SCALE PEOPLE!!!



I'm in a weird arse mood. No sleep last night.....

Lee xox


Land of the long white cloud!
Friday 26th September, 2014
KiaOra!!!!!!
Last night I returned from a three week sojourn to the WONDERFUL, GORGEOUS, BEYOND BEAUTIFUL nation of New Zealand
!! Oh my stars it was just what the
Doctor ordered!!
I want to move there. I want to be a Kiwi citizen. I am not joking. The ever-impending threat of earthquakes, volcanic eruptions and tsunamis be damned!! I need a piece of land, a home and a hunky kiwi to call my own

This is my second trip to the land of sheep, bakeries and the All Blacks, and lemme tell you I am now more in love with this country than before

I will need to catalogue my travels and share some
pretty stonking pictures with you! The scenery is beyond description!! Flipping through them on my camera, I pretty much gasp, sigh and make weird dreamy monosyllabic sounds that may or may not cause people to stare at me...
Yeah, prolly shouldn't do it in public should I....
The BESTEST news is that I feel PEACHY KEEN JELLYBEAN!!
!! Refreshed, reinvigorated, revitalised, re-everythingised and rearing to rock and roll

In english, I've got my gr00ve back ya'll
Lee xox


Au revoir!
Saturday 30th August, 2014
I am taking a break.
Life has been a little bit crazy for a good chunk of time now and I have decided I need to get away for a while
I still LOVE crocheting and am still pumped to unveil the new site...
..but this Stella needs some time to go and get her gr00ve back

I was umming and erring as to whether I should put up one of those depressing 'Hiatus' pages, but i've decided to keep this crappy old site up whilst i'm away, so people can still get a hold of the pattern pages

So until we meet again, thank you for checking in! Thank you for sharing the crochet love
and I PROMISE to return just as soon as things calm the fudge down and I get my zest back!


Lee xox


Sigh.
Friday 15th August, 2014
Sigh. There is a reason people pay graphic designers/internet-code-minded-peoples to put their websites/blogs together for them....
I so should have forked out the dosh to pay one of them to help me
!!
That teamed with Australia's shitty internet speeds... GAH
!!!!!!!
As a tiny consolation for taking so long..here's a new piece @
15%
Ahhh! I miss updating so much!!!

I will once again be trying to upload all the new vlogs this weekend during my spare time. I've tried stacks of times and it always cuts out half way through!! FRUSTRATING!!
I'l try and do it at stupid o'clock when hopefully all the kiddies are in bed or whatever, so I might get a greater share of bandwidth
Once again you guys have been picking up my slack!!
Thank you!
I have received pictures of the most amazing finished pieces recently!! Which I am dying to share, but will hold off on doing so until the launch
!
If eveyone can do me a massive favour and pray to the interent gods, hopefully I will get this thing up!!!!
Before I bugger off to continue screaming and yelling at my PC...

Robin Williams - you always did and always will make me laugh and cry in the best of ways. May you rest in peace and be forever smiling. Thank you xox


Lee xox


NEW SITE SO CLOSE!!!!!!
Monday 11th August, 2014
SO CLOSE NOW!!! AGGHH!!
HOPE YOU GUYS LIKE IT!!
OTHERWISE, ... THAT'LL SUCK BIG TIME
Lee xox


TotalleeAshley.net!!
Sunday 3rd August, 2014
After sharing her fabulous Hermione panel only just a few days ago, guys, can you believe, we now have the one and only
Ronald Weasley fresh from the hook of the wonderful
Ashley!!!
Ashley, you absolute
CROCHET QUEEN he looks blooming AMAZING!!!!!!!!!!!!!!! For muggles sake, your hook must be
smoking slightly thanks to the speed you are cranking these magical heros out at!!!!
LOVING IT!!!!!!
In new site news, I just took a bunch of
happy snaps to complete another page of the site!! Yay!! I'm back working on it!! Again!! Finally!!!
I have a few extra bits and bobs to fine tune and one more new project page to add, because yes, I have started another new piece
!!
SO excited to show you guys what it is!!!! It will be my entrant into the 2015 Canberra Craft Show in Feb/March!!!
The theme was unveiled a week ago and so naturally I reacted calmly and went and spent a small fortune on yarn...

Wanna know what the theme is
?!?!

DRUMROLL............................!!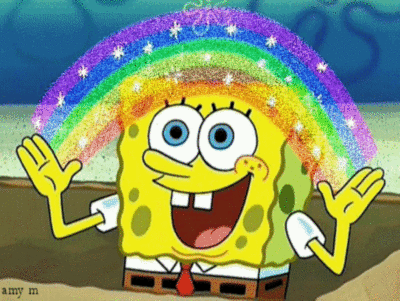 RAINBOWS!!!
My very first reaction to this news was close to -
!
Because as we know, photo crochet really does come down to the shading and as I learnt with G-Dragon, any piece that involves LOADS of colours, involves LOADS of varying shades of EACH colour in order to get a good life-like effect...absolute bloody nightmare.
So after a healthy dose of these fellows
, I calmed down and have since found a picture I
, have printed the pattern, collected the 27 COLOURS NEEDED and have already made a start!!!!
So as always
THANK YOU for bearing with me guys and as hopefully not for too much longer....


Lee xox


Crochet Sisters Are doing it for themselves!!
Wednesday 30th July, 2014
I am so lucky to have so many awesome crocheting superstars sending me pictures of their awesomeness!! Especially when updates have been so abysmal on my end
!!!
Exhibit a) Miss Hermione Granger looking
STUNNING sent in by the fabulously talented hookster
Ashley!!!


Ashley sent in the sweetest email and is now crocheting on full-steam to bring her own Hogwarts Bunch Blanket to life
!!
Mr. Weasley is already on his way and I can't wait to watch your progress Ashley
!!!!

Whoa!!!! Sit your bums back down because that is not all my friends!!!
Fill your
glasses again because we have another crocheter to toast to!!
The super talented Valerie has been working away on Mr.Sexy *cough* or as he is otherwise known... Mr. Jim Morrison
Don't go adjusting your thermostats, it totally just got way hotter in here....
Holy-freaking-wowzers right?!?!?
Clearly this is genuis. Best blanket idea ever. Why?! Because you get warm all over just by LOOKING AT IT!!! Let alone being underneath it
!!
Valerie, you are a genuis my friend
I will be more than happy to share custody of him for 6 months of the year, while you experience summer and I have winter
!!

Sadly I have arrived to the party with an empty updates plate - AGAIN!!!

I suck.
Sadly life stuff has been getting in the way of having any free time and my site still isn't freaking up, due to me getting the poos and not wanting to look at it!

Thank god I have fellow crocheting angels checking in and inspiring me with their mad skills!!!
Thank you ladies
!!!


Lee xox


Hold Onto Your Hobbits!!
Saturday 19th July, 2014
The most amazing, wonderful, beyond-talented bundle of amazingness known as
Osnat has been
blowing the brains of us on the totallee ravelry group for just under 6 months, with her life-like portraits of the LOTR gang. Now she has finished sewing them together and holy-shmoly-doo-dah, I can't really use real words to describe the absolute brilliance on display here
!!!!

I will be the first person to put their hand up and guiltily admit that I have no idea about anything LOTR - I really should rectify that situation! - but you certainly don't have to know the characters to appreciate the time, skill, love and dedication into a prject this big, detailed and down-right incredible
!!
Thank you for sharing your journey and especially for sending in this
pic of the finished piece Osnat!!! INCREDIBLE!!!!!!!!!!!!!!!!!!




....with a hook and yarn
!!!

Lee xox


Airways are clear!
Friday 18th July, 2014
So it may not look pretty but I can finally breathe through my nose again!!!! Three "Woop Woop"'s for progress
!!!
So I do believe I shall be celebrating with a
vlog recording sesh or two this weekend so I can
FOR-THE-LOVE-OF-ALL-THAT-IS-HOLY publish what I have been working on!!!

I have got to send major
big fat love vibes and hugs to those of you who have kept dropping in and dropping me notes over the past couple of months! You are all
ROCKSTARS and deserve nothing but amazingness in your lives
!! Because by god this place has been a total
snoooooooooooooooooooooozefest for yonknies now!

New patterns, new projects, a new portrait SERIES (or TWO) and some other bits and bobs!
I miss blogging regularly so much
!! While copying some of my archived posts into the new format, I had a quick read through some of them - yeah okay the majority involve me
spazzing out about something so minor it borders the ridiculous but I love spazzing out over the ridiulous!

Looking forward to getting back into the swing!!!


Lee xox


Ouuu so close!
Wednesday 9th July, 2014

Oh my goodness, so remind me NEVER IN A MILLION YEARS to re-do my site
!!!!
I am now a few photos, a couple of pages and the filming of a vlog away from finally letting you all in!!!
Sadly i've fallen ill with my second headcold of 2014
!!
Major crapolas....
But my new buddies
Panadol and Polarimine are totally getting on to it and are desperately trying to bugger it off! Therefore I think i'll hold off on the filming of the vlog till I look and sound a little better

Every 'M' is a 'B' at the 'bobent'
!

I have been hooking away in between bouts of the sweats and dizzies and am really happy in trying out some other creations!!
All will be revealed!! Ouuuuuu mystical
!!!

Yeah not really....
In the meantime I will leave you with a shot I took of my baby girl playing about on the bed....that she is totally allowed to do....

Little cheeky bum face...


Lee xox


Spin that 'ol 45!
Saturday 28th June, 2014

I've had those infamous Beatle juices flowing right through to my fingertips these past few days and...

BOOM BABY! 45%!!

Yes John looks totally baked, beyond potato standards, but dude it totally works with the funky/trippy/insanely jam packed crazy background world this piece has got goin' on
! Just you wait and see homies
Now, not to bring things down too much, but I have some tear-jerking news to report....
*sigh* stay strong people...
The big lotto superdraw was drawn a couple of hours ago and......
Everyone hold hands....

I didn't win.
..........
.........
I'll give that a sec to sink in....
..........
I know...I know....let it all out....
........
....
....
So there goes my plan to shout you all tickets and flights to Harry Potter world
...
At least the whole exercise wasn't a complete bust... I got two supps and a number, so i'm actually up 10cents on the whole situation....
Still no sunshine on this cloudy day though

One day folks!!! There's always the next super draw!...
Might give up on the lotto and start chasing the ends of rainbows
Lee xox


D'oh!!
Tuesday 24th June, 2014
Ugggghhhhhhhhhhhh!! So in uploading a stack of updates I exceeded my bandwidth and have now plummeted to a speed not seen since 1998
!
Frig, frig and triple frig.

Now I won't be able to crack on till we tick over to July! GRRR!!!
The only upshot is that gives me more time to crochet
?!? Yeah...i'd prefer the new site too lol
In the meantime can we all brace ourselves for a piece so massive, so impressive and absolutely mouth-droppingly awesome...


I mean my god, it doesn't get much more incredible than this!
The insanely talented Joyce took less than 2months to crochet this blanket featuring a couple of 1D lads which is over 3 METRES WIDE!!!!
Mind. Blown.

So inspiring!!! Thank you for sharing your journey Joyce!!! You're an absolute legend
!!!

Lee xox


Revamping the revamp!
Saturday 21st June, 2014
Today I will love my computer! I will love html coding! I will love getting everything done done DONE!!!
I just really hope my server and internet connection and data allowance love me back enough to let me get this site revamped
!!!
Today is work free, shopping free, housework free, dog-walking free (
weather is awful!), therefore no forseeable excuses as to why I can't get this site up and running
!
Wish me luck people
!!!!


Lee xox


Move Aside RiRi!
Tuesday 17th June, 2014
So I decided to dig out (
literally dig out - was hiding all scrumpled up in the deep, dark recesses of my wardrobe) my 'ol fire engine wig to wear out to lunch today
!


Now I like to think thatI totally rocked it - which I believe was backed up by the chorus of
"Yeah baby!" when I got into town - I mean I was feeling like a smoking hot RiRi people!

Exhibit A:



However in retrospect... I prolly resembled....



Dear oh dear

I shall take it for another spin tomorrow before making a final verdict on whether I should banish it to the back of the wardrobe for another 12 months
!

Lee xox


Mushrooms = Excellent Nerd Health
Sunday 15th June, 2014
Say hello to my newest lil friend!!
He is part of a new project i'm working on which will be unveiled with the new site
! I've wanted to make one of these little guys for quite a while and when I found Linda's site I got my hook stuck in asap
If you're into Mario or Pokemon or anything cute and nerdy go and check out her easy -to-follow AWESOME PATTERNS right H-E-R-E-!-!-!

And remember, take good care of your health!


Lee xox


She's Got A Ticket To Ride
Saturday 14th June, 2014
*Beep Beep* The boys have zoomed up to....
40%!
George in the piece with eyeballs! Yeah, that really doesn't have the same vibe as Lucy and her diamonds does it
But Hip Hip HOORAY for George's pretty peepers for making an appearance
!!!!!
I'm also ecstatic at almost finishing the
gramophones either side of John!!! How awesome do they look!! Perfect backdrop for him

I'm actually kinda of addicted to
this piece right now. The weather has been frightfully yuck
I'm talking wind, rain, - a zillion degrees below 0 - PERFECT CROCHETING WEATHER
!!!
(and perfect hot chocolate/arse expanding weather
)
So i'm feeling pretty darn confident in getting my beautiful boy
John's eys staring back at us real soon

I know playing favourites is childish and stupid when all 4 are obviously insanely amazing but I am a complete and utter John girl
Maaaaay explain the reason why I chose to crochet this piece....he's kinda sticking out like you know what
In for-Pete's-sake-where-the-frig-is-the-new-site-Lee news,
I swear it's nearly there! And no im not crossing my fingers begind my back

My monthly data allowance snuck up on me, so i've had to be careful not to trip arse over elbow across that line but now that date has passed and I can resume uploading more pics
Really pumped for you to check out all the new stuff!!!
In the meantime, back to uploading and Beatle-ing!!


Lee xox


You may say i'm a dreamer, but i'm not the only one
Tuesday 10th June, 2014
The Fab Four have hit 35%!


Oh my gosh this site revamp is totally doing my head in
I just want it done!! GGRRRRR!!! But my internet connection and server are putting up one hell of a fight

I think I live in one of those black spots for internet, because i'm able to connect and have good speeds for about 5mins and then BOOM BABY it totally dies out on me...
FRUSTRATING-A-MUN-DO

It is getting there though
!
And when it's ready, we can all celebrate instyle

Like this champion...


My hat goes off to you Sir.

Lee xox


1 Lump or 2?!!
Monday 2nd June, 2014
So I was having a natter to a lady via e-mail this morning who was asking about my little test/swatch
Union Jack pattern.
During the back and forth, she said she was happy to have the union jack pattern but was wondering where the "tea cosy" part was...
Which made me be all like

She then forwarded a link to a Pinterest page and LOOK!!!


Credit: Linda Davie
This wonderful lady has only gone and combined my Union Jack swatch with this free tea cosy pattern to produce this gorgeous piece fit for only the bestest tea pots on the planet!
So freaking cool!!!!

I really think we need to take a time out to appreciate the PERFECT MATCH between the blue yarn and the tea pot. That is skill people. MAD SKILL
!!
In book news,
I can't stop READING lately!!
I've finished 3 books in the past month and that is UNHEARD OF for me
!!
I think its because for the first time in my life i'm not studying and therefore have time to indulge in things I actually enjoy reading! The last thing I wanted to do after reading 60 pages on social inequality or leadership in the workplace was shove my nose into more words, but now, I can't keep my freaking nose out of words!! Drowning in them

I started this
page turner from Mr. Bryson this morning....


I can't seperate it from my hands! Started it before work this morning and i've already ploughed through 100 pages! Say WHAT!

I
Bill Bryson's writing and this is my third book of his and already it's beyond fascinating
Would love to hear about your fave authors, books, etc! My to-read list is ever-growing and i'd love to try and broaden my brain with some new genres
In hooking news, I have picked up (which is becoming quite a workout for the bingo wings let me tell you) my biggest piece to date!



This is where the fab four was at my last update - which was 30%. Prepare yourself for a shock...
Sir. Paul now has a bit of hair!!!!


No seriously!! He does!! Yup, pigs are totally flying!!
I'm back to working on this bad boy with the hopes of getting it completed by the end of the year! Massive goal! Bit crazy, but that is my aim

Update when I hit 35%!


Lee xox


Baa-Badda-Bah!!!!!
Sunday 1st June, 2014
Harry Potter - Side 2 of Rosselyn's cushion - COMPLETE
!!!!
Started: 18th April, 2014
Completed: 1st June, 2014
No. of stitches: 12,100

Finished!!!!! WOOOO!!!!
Well almost! Now to back them both and sew them together and then
send this crazy pair over to the United States of Awesomeness to their *hopefully* happy new owner!!!

The pattern for Mr. Potter version 2.o (aka, this one) will be up with the relaunch of the new site, which i'm hoping to all things holy will be sometime soon!!!

My server is being a complete wanker lately and keeps dropping out or konking out COMPLETELY while i'm right in the middle of uploading files or trying to access my FTP!
/end psycho geek rant.
In the meantime, let us
rock side to side like this happy son of a smilie and bask in the wonderfulness that is Mr. H. Potter
#AWKWARD
Lee xox