G'Day G'Day!
Lee Mac. Twenty-nine year old fibre artist. Crochet portraits = Obsession. I am surgically attached to my Ipod and crochet hook.

Bookworm. Pop culture addict. M&ms are as important as oxygen. Einstein hit the nail on the head with "Logic will get you from A to B. Imagination will take you everywhere."
Sign up now!!
Have a chat!
Crochet Gallery!
Home of the Hogwarts Bunch Blanket!
Archived Vlogs!
Pinboard
Visit Lee's profile on Pinterest.
Goodreads
BOOKSHELF
2014!
December!!
Youtuber!
Tuesday 30th December, 2014
My brand spanking new Youtube channel is ready to rock 'n' roll
!!
I'm not sure if it 'exists' when you search for it yet, as I am yet to upload any vids yet, but for those interested my channel's name is TotalleeTelly!
Cute eh
?!
The first video will be uploaded on the first of January
and it will be abysmal! Yay positive energy! Hopefully I will get the hang of things (aka. the editing software) and will hopefully make some content of use
!
Nothing I post will be as fan-tas-ma-gorical as that of Bananajamana
Oh my goodness this girl's work, be it painting, cake decorating, anything-creative, flaws me every freaking time she posts a new vid
!
Check out her latest piece
!





WHAT THE HELL
!!!
HOW CAN SOMEONE BE THAT INSANELY TALENTED
!!!?!!!!
TO THE POINT OF BLOWING MY FREAKING SOCKS OFF!!!
Absolutely Brilliant.

Lee xox


Counting Down!
Monday 29th December, 2014
3 and a bit days to go guys!!!!
In extra-exciting news...I finished a new portrait last night
! High fives all round sexy people!
I won't say too much to spoil the surprise, but it features someone who 6 year old me thought was THE BOMB! (
and judging by my less than natural hair colour, she clearly had some influence in that department too!)

Now to don some appropriate threads and do the famous pose-on-the-floor-next-to-the-finished-article thang
I also better get cracking on deciding on a Youtube channel name
!!
Then it is on to uploading some content
!!

Mucho exciting guys!!!!


Lee xox


Harry Christmas!!
Friday 26th December, 2014
Agghh!! Check out that smile on LouAnne's daughter Amber!!!!
According to LouAnne the gift went down a treat
!!!
Merry christmas guys and so happy to hear the blanket has brought a bunch of joy
!!
Certainly scored a little better than our potions master here...


I hope everyone had/is having a wonderful chrissy day! I myself don't ever want to see sugar, or salt, EVER. AGAIN!!!!!

I am still hearing unnerving sound effects from my stomach....
Probably will do till new year....
Uggghhh....


Lee xox


Decking Hogwart's Halls!!
Tuesday 23rd December, 2014
LOUANNE DID IT GUYS!!!!
She has pulled off the
monumental task of finishing, backing and sewing together
ALL 9 panels!!! This MEGA stocking-stuffer of a present (by god I hope you have the
biggest stocking in the world LouAnne
) is a
Christmas present for Louanne's daughter
!!
BEST MUM IN THE WORLD AWARD
!!!!!
Congratulations LouAnne!! You've done an
outstanding job and I can't wait to hear about her reaction
!!!


In some MASSIVELY EXCITING NEWS!! the relaunch of the new Totallee.net will be happening on 1/1/2015!!!!
AGHHHHHHHHHHHH!!!!!!!!!!!!!!!!!
!!!!!!!!
I FINALLY have access to the super fast PC at my folks place, so over the Christmas break I will be able to upload the last of the
video content and we'll be able to get this show back on the road
!!
There will be new patterns, a new crochet-along (for those interested in the telly show i've chosen
) PLUS I will be launching my companion Youtube channel!!
!!

So WOOO!!!!

In the meantime I would like to wish everyone a
Merry Christmas! and a safe, healthy and happy holiday!!! Thank you for checking in on Totallee.net in 2014! BRING ON 2015!!!!!!!


Lee xox


Merry Voldymas!
Friday 19th December, 2014
Man that is just so wrong....
But on the other hand, so right! If there are any
death eaters out there struggling in the christmas gift department... the amazing
ASHLEY has created a Voldemort panel that fits right with the other Hogwarts Bunch panels and guess what....
SHE'S POSTED THE PATTERN FOR FREE
!!!!!!!!

Check the evil bugger out!!


Many thanks for the head's up Ashley
If you would like to get your hook into the Dark Lord, log in to Ravelry (seriously, if you are not on there, what are you doing?! Get on there man!! Spit Spot!!) and check out the free pattern right hereeeeeeee
!!


Lee xox


A reprieve!!
Wednesday 17th December, 2014
Trust me I haven't!!! I have been scared witless that I wouldn't make the deadline for entries on the 19th of December, but guess what, this is one of those rare occasions where being a complete and utter
DUNDERBRAIN works in one's favour
!!
I have been suffering from a *cough* 'Levator Scapular Spasm' since Friday. I may or may not have heard
"LeviOsa scapular spasm"..I shall let you ponder that one...
Anywho, it has left me with a neck/shoulder/back that is throbbing, sore and stiff as a board. Fun fun fun
!!
So naturally panic set in as I remembered with dread that my rainbow lorikeet had to be done and dusted by the
19th December!!! AGGHH!!
Turns out I needn't of gotten my knickers in a twist because i'm a total twit brain
. The APPLICATION form has to be in by the 19th December! The ACTUAL PIECE doesn't have to be anywhere near them till the day before the show! End of February!!!
Excuse me while I...



THANK FRIG for mistaking deadlines!!!

The rush of panic I felt beforehand did lead me to get my feathered friend up to
70%! Before my shoulder completely gave way though! Yay silver linings!


Happy, but still a bit bummed that the poor bugger STILL can't see anything!!! Hopefully I can give him an eyeball next update
In website news, my folks are now moving back into their place
which means I should get access to their fast PC and their reliable internet connection as early as THIS WEEKEND!!!

AWWWWWWWWWWWWWWW YEEEEEEEEEEEEEEEAH!!!
BURSTING to show it off!!!

Just before signing off....


R.I.P. Tori Johnson and Katrina Dawson

Australia's heart is breaking with grief at the loss of your beautiful lives. Your heroic actions will never be forgotten as we come together and rise above
Lee xox


Sydney Siege
Monday 15th December, 2014
My thoughts and prayers are with the hostages of the cafe siege in Sydney. My heart goes out to you at this unbelieveably surreal time. I pray this ends peacefully and you all remain safe and well

My heart also goes out the the hundreds of police and emergency service men and women on scene. Words cannot describe how grateful we are to you and for your service
Lee xox


I hereby declare..oh nevermind!
Wednesday 10th December, 2014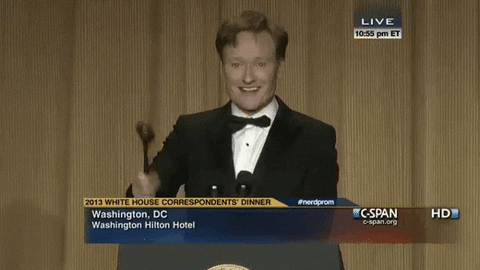 Three weeks ago I got a lovely letter from the lovely folks at the Supreme Court!
First reaction = OMG i'm being SUED?!?!...

Reaction upon opening the letter = Jury duty?!
*nerd snort* "Ah sweet!".
Yes. I was pretty excited at the prospect of jury duty. It is in fact HIP TO BE THAT PATHETICALLY SQUARE PEOPLE!!
I order you to take a 5min time out to go and listen to Huey L. & The News if you doubt me!!
I'll wait.....
........
.... told you
Anywho, after being summoned, the trial was put off, then back on, then off, on, off, on, off
I was starting to develop a tick..
Finally I was told that my services were definitely not required! Major bummer! I've only ever been in a court room once and that was on a school excursion when I was about 10-ish (again, it's hip to be square people. Press repeat on Huey
). So I was kinda getting amped up about attending a real court room situation!
Ahh well, maybe next year!

In OMG-about-time news,



I know!! I know!! I'm
a gazillion years behind the times on these things, but I have finally joined! Please feel free to add me (or whatever the term is..I have no friggin idea what any of it means yet) by clicking on the banner there
Now on to the
bubbly-popping crochet news!!!


My word he's a surly little bastard isn't he?!?
The junior dark lord marks the final panel of the truly magical one known as
LouAnne's Hogwarts Bunch Blanket!!!
!!
Thank you for taking us on your journey matie!!! Can't WAIT to see them all stitched up and looking monumentally AMAZING !!!

Whoa, whoa, WHOA!!! You didn't think that was all now did you?!?

Crochet Queen Liz has sent in a
snapshot of her FIRST ATTEMPT AT HER OWN PATTERN!!


Now I owe you an apology here Liz. As previously stated, I am behind the times when it comes to pretty much anything that has come out in the last 5-10 years, so I have no idea who this lady is, who her character is, or anything about the show she is on...

However, EVERY OTHER HUMAN ON THE PLANET will know that this is of course Alanna Masterson, who plays 'Tara' on the hit show
'The Walking Dead'!

For a first attempt this BLOWS MY BRAIN!!! Seriously, my first attempt at a pattern was complete and utter giraffe crap. Bobbly bits everywhere, tails hanging out all over the place! I used a weird shitty brown and that ended up making me wanna puke every time I looked at it (TMI Lee
), in short, it was a freaking mess!

A whole bunch of hats off to you Liz, because she looks fantastic!!!

So many talented people...I can't even...


Lee xox


Bookworm!
Monday 1st December, 2014
Man I don't know what the hell they've put in the water lately but I am reading like nobodys business lately!! I do believe I qualify for
bookworm staus!
November saw me plough through a total of
5 BOOKS! Which felt fantastic! So this month i'm aiming for six!
Little amibitous considering this month is hectic as bat crap (that makes no sense) but what is life without goals people
?!?

Today I managed to score 3 of the books i'm hoping to divulge this month and i'm so stoked because they are three that I have been meaning to read for yonkies!!


I think i'm going to have to dive in to 'Jane Eyre' first because I have never had so many people say
"you haven't read Jane Eyre?! OH MY GOD WHAT THE HELL LEE!! WHAT THE HELL?!?!" to me in my life.
So clearly I am meant to enjoy this book! I hope so because now i'm all hyped up about it
For those fellow readers out there I am also on Goodreads
! Please feel free to add me (by clicking the banner below) because i'm
nosy and would love to see what you are reading and then prolly add it to my ever-growing
TBR (to-be-read) list!


In frig-me-people-are-awesome news, LouAnne, the FANTASTICAL LouAnne has been at it again
I wish I had your speed man!!! Bloody terrific work LouAnne you champion you


Can't wait to see who is on the way next
!!

Lee xox


Blog archives!
View past enteries here!
2015!
2014!
2013!
2012!
2011!
2010!
Gallery!
Totallee off the HOOK!!
G'Day and welcome to my lil gallery

Feel free to browse away to your eyes content, leave me a comment on the tag-board or just soak up some crocheted portraiture!

I also really need to take 2 seconds here to extend the biggest of "THANK YOU!!!"'s to Lokesh Dhakar whose 'Lightbox2' script is the sickest thing since sliced bread
I would seriously be stuffed without the aid of this coding brilliance, so MASSIVE KUDOS to you Mr. Dhakar
You're a star man!!

Lee xox



♥ 2014 Gallery !!

♥ 2013 Gallery !!

♥ 2012 Gallery !!

♥ 2011 Gallery !!

♥ 2010 Gallery !!

♥ 2009 Gallery !!
Books, Books, Books!!!
Books fall open, you fall in.
Thursday 15th January, 2015
52 Books in 2015!!! Bring it ON!!!
This lil' animation is topsy-turvy! The little dude should be chasing the BOOK, because that is what I plan to be doing more of in 2015
!
I was on the lookout for a reading challenge for 2015 that would:

a) have a goal of reading 52 books

b) pose a list of books that would challenge me to read more diversely (I usually
drift towards biographies and classics), and

c) have a cool title. Yup. I really am that shallow.
!
So whilst
drooling and scrolling through my latest batch of pins on Pinterest, I was pretty darn elated to happen upon the POPSUGAR READING CHALLENGE
!!
(Totallee cool name right
?!)

I am already stoked to announce that I am totallee off and running READING and have already nailed my first challenge
#WINNER!


Wow. Suffering a severe case of shiny face right there
'James Dean' by George Perry! So much for 'reading more diversely' eh?! Technically, this is a biography, but biographies are based on true 'stories' yeah?!?
*sigh* I'm hopeless.
Alright i'm totallee cheating with this one, but I have been on such a
Jimmy D kick lately that I had to read this!
As a result, I am now slightly obsessed

My goodness he was an amazing person! He faced such
tragedy in his early life AND of course in his sudden death, but my word did he squeeze a lot of life out of his 24 years.
Twenty-four years...
man it still makes my stomach drop to the floor...
The book provides a great insight into the light and dark shades of Jimmy's character and highlighted aspects of his life and his nature that really brought home what a complex and yet utterly relatable guy he was.
Despite his tendency to be quite an introverted, surly and by some accounts outright rude kinda dude, there are stories of truly heart-warming gestures and a vulnerability about him that those close to him said shone through in his onscreen performances
For a teeny bit more Jimmy gushing, check out my first
Popsugar-related Youtube vid!





Yup! I have almost finished
'To Kill a Mockingbird' by Harper Lee and I have thoroughly enjoyed it
I shall save my thoughts till I have finished, but can we all just
take a moment to appreciate just how insanely AWESOME SCOUT IS!!! WHAT A LIL FIRECRACKER! LOVE HER
!
If you are participating in the Popsugar reading challenge or any reading challenge this year, I would love to hear of your progress and what kind of books you are reading
! Be sure to leave me a tag or leave a link to your youtube book reviews!

Now back to knocking over challenge number 2!!
Archived Vlogs!!!
Tutorials, ramblings and randomness...
G'Day G'Day!
This is the place to watch old vlogs!
Proceed with caution - as they're bloody awful!
Vlog #20 [1st May, 2012]
Vlog #19 [12th Mar, 2012]
Vlog #18 [2nd Jan, 2012]
Vlog #17 [28th Oct, 2011]
Vlog #16 [22nd Aug, 2011]
Vlog #15 [17th Aug, 2011]
Vlog #14 [30th July, 2011]
Vlog #13 [18th June, 2011]
Vlog #12 [30th Mar, 2011]
Vlog #11 [29th Mar, 2011]
Vlog #10 [20th Feb, 2011]
Vlog #9 [25th Jan, 2011]
Vlog #8 [15th Dec, 2010]
Vlog #7 [10th Nov, 2010]
Vlog #6 [17th July, 2010]
Vlog #5 [9th July, 2010]
Vlog #4 [8th June, 2010]
Vlog #3 [8th May, 2010]
Vlog #2 [9th Feb, 2010]