G'Day G'Day!
Lee Mac. Twenty-nine year old fibre artist. Crochet portraits = Obsession. I am surgically attached to my Ipod and crochet hook.

Bookworm. Pop culture addict. M&ms are as important as oxygen. Einstein hit the nail on the head with "Logic will get you from A to B. Imagination will take you everywhere."
Sign up now!!
Have a chat!
Crochet Gallery!
Home of the Hogwarts Bunch Blanket!
Archived Vlogs!
Pinboard
Visit Lee's profile on Pinterest.
Goodreads
BOOKSHELF
2014!
November!!
2014 do-over??!
Saturday 29th November, 2014
60%!
Totallee shaking my tailfeather over here man, isn't he shaping up wonderfully!!
Little bit overly in
love with the shading of his blue head feathers!! Got that whole textured vibe happening!! I'm seeing...and i'm a liking

Not long to go till I reach his lovely eyeball! Creepy Lee....creepy.

In computer-internetty-type-news, I have decided to deactivate my Facebook account tomorrow night

Although I have enjoyed being on there and have met some lovely people via groups, etc, after reading the fresh wave of privacy and tracking related 'improvements' they have planned for January 1, 2015, i've decided to jump ship

I'm really not comfortable with the overly intrusive measures being introduced, so although I will miss the constant contact with those on there, the negs are really starting to outweigh the positives

HOWEVER that gives me MORE time to focus on Totallee.net and MORE time to blog regularly again
!!

Okay, I think it's time I update you on where we stand with the relaunch!


The main reason it is taking soooo freaking long to happen is that I suck at web design. There. I said it
.
I decided back in... my god the start of this year?!.. that it was about time I upgraded my blog into a
Wordpress blog. For the better part of the year I have been trying to get my head around setting it up, changing themes, working out how in the hell thier commenting system thingy works. I have no doubt this is first grade stuff to people whose minds are wired for computer type stuff, but dear god have I learnt that mine is wired sideways. In recent weeks I finally broke things off with Wordpress (
amicably) and wished it all the best on it's long journey
far and away from me. I am now happily back to manually coding with the aid of a blogskin.com blog and although it takes a little longer and I still won't have a commenting feature on the new site (just the good 'ol trusty tagboard) i'm happy that the site is still going where I want it to!

The other main reason this is taking soooo freaking long to happen is that my folks have
been living with me for the past 3 months. Just...let that soak in there....3 MONTHS
....THREE
!!!!!!
As you can see, i'm totallee fine with it. The big bummer is that they had to pack up their super fast computer, which I used to go over and use to upload large portions of my site with...
Sadly I have limited bandwidth with my laptop and a crappy signal so trying to upload lots of pics and videos really is failing terribly

However! Time for happy pink arrows!

The site is coming along REALLY well now!

I have a companion Youtube site in the works!

Which means yup, the new site will be a lot more interactive!

I have been working on pieces besides my rainbow friend up there!

I also have lil projects that aren't portraits/picture pieces!

My folks should be able to move in before Christmas!!!!!
So because me and timelines just don't mix, i'll refrain from giving one, but my god it should be soon!!! So frustrating!! GAHH!!!
I need a laugh....


That'll work.....

Lee xox


Wise words old timer!
Sunday 16th November, 2014
"Do not pity the dead Harry. Pity the living, and, above all, those who live without [yarn]."
I'll cheers to that! I'll cheers again
for the
superduper crochet star LouAnne who has added Hagrid to her magical bunch
!!


Lee xox


50/50!
Saturday 15th November, 2014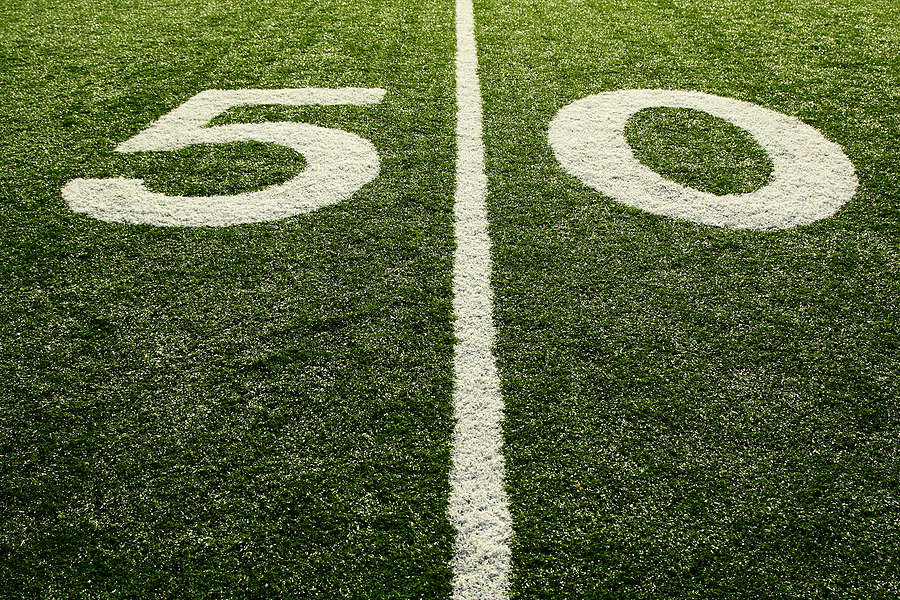 Fasten your beaks kids!! We've reached HALF WAY
!!


Ouuuuuu we got all 27 colours working overtime now
!
We've finally got a bit of beak action now and I am loving the ruffled look of his blue head feathers
Adorbs.

Even with so much black, it's still taking around half an hour per row, so I really have to get a wriggle on because I have to get my entry in by
19th December!

Eeegads, still so much hookering to do!
Thank frig JB's had a sale on box sets yesterday. Scored.



"Aaaaaaaayyyyyy!""
Lee xox


"Hogwarts is my home!"
Wednesday 12th November, 2014
It is so nice to receive HP related mail!!!
HP CROCHET related mail I should say
!!
The marvellous, magnificent marvel of a hookster, the fabulous
LIZ is now 1/3 of the way through her very own Hogwarts Bunch!!
Check out panel number 3
!!!!


Liz you have totallee worked some crochet magic there my friend!!
Thank frig for rad folks like you and LouAnne, because my efforts with yarn lately have been abysmal

I SHOULD have my 50% update ready by tomorrow
Well...nearly....

Lee xox


GWTW + LouAnne rocks!!
Friday 7th November, 2014
So I finished this
almost-1000-page monster at aroooooound
1am this morning....




I have
waaaaaaay to much to say about this epic and therefore will save it for a
vlog I have planned, but oh my gosh...
I don't think I have ever been left with so many
thoughts and feelings about a book in...well ever.
LOVED the writing!!! Such a shame to learn that this was Margaret Mitchell's only book, however, I guess that's understandable..the thing is almost 1000 pages long! The poor thing must have been completely spent when she finally finished
!
I probably wouldn't want to look at another sheet of paper for the rest of my days either
!
She certainly had a gift for storytelling!
I must admit, that being an
Aussie, I am not all too familiar with the American civil war...
I only really know tiny bits from tv, movies, etc, but it was beyond fascinating to get Margaret Mitchell's point of view.
I'm not going to lie, many MANY aspects were
incredibly hard for me to handle. If i'm completely honest, a lot of the attitudes conveyed, along with the language and terms used made me
sick to my stomach. I guess that is the trouble when you team a really fantastic storyteller (someone who actually draws you into the world in the pages) with a time that conflicts with almost every value you hold dear in 2014.
I knew it would deal with issues of slavery, sexism, racism, nearly every kind of 'ism', but holy crap it was hard going. However, I found it utterly fascinating and really did enjoy the ride!

I will definetly be posting a vlog with my thoughts on it because there really is too much to say!! Plus I would love to hear others comments on it if you have read it
!

Now, yarn and hook time!

Can we all HOLLAAAAAA for LouAnne!!!!!


Professor S. & Slytherin boy!!!! (That should really have "The Adventures of.." in front of it
...)

LouAnne, you absolute
QUEEN of the hook!!! You're cranking these out like nobody's biznez
!!!!

I also have to give a shout-out to my gorgeous sister-from-another-mister - i'm sorry that sounds
bloody terrible! I was trying to flip the 'brother-from-another-mother' thing, but it really didn't work...
VALERIE!!!
Thank you for the Halloween wishes and for my virtual pumpkins! Check this one out guys and dolls....


U huh. That's right. It totallee matches the Harry piece I did earlier this year.... yes indeedy...too friggin awesome
In website news, it is so tricky to get
ANY time to myself these days!!!

The rents have moved in while their house is getting a few patch jobs, so we're kinda living in each other's laps right now....

Comfy eh?!?

No.
Soooo uploading things, especially vlogs, is really tricky, when you have sticky beaks popping over your should every 3 seconds. Don't get me wrong, I love em to bits, but I am one Doctors visit away from being signed up to
anger managment classes and being diagnosed with claustrophobia...

I almost have a rainbow lorikeet update though!
Eyes peeled for that peeps!!

Lee xox


Blog archives!
View past enteries here!
2015!
2014!
2013!
2012!
2011!
2010!
Gallery!
Totallee off the HOOK!!
G'Day and welcome to my lil gallery

Feel free to browse away to your eyes content, leave me a comment on the tag-board or just soak up some crocheted portraiture!

I also really need to take 2 seconds here to extend the biggest of "THANK YOU!!!"'s to Lokesh Dhakar whose 'Lightbox2' script is the sickest thing since sliced bread
I would seriously be stuffed without the aid of this coding brilliance, so MASSIVE KUDOS to you Mr. Dhakar
You're a star man!!

Lee xox



♥ 2014 Gallery !!

♥ 2013 Gallery !!

♥ 2012 Gallery !!

♥ 2011 Gallery !!

♥ 2010 Gallery !!

♥ 2009 Gallery !!
Books, Books, Books!!!
Books fall open, you fall in.
Thursday 15th January, 2015
52 Books in 2015!!! Bring it ON!!!
This lil' animation is topsy-turvy! The little dude should be chasing the BOOK, because that is what I plan to be doing more of in 2015
!
I was on the lookout for a reading challenge for 2015 that would:

a) have a goal of reading 52 books

b) pose a list of books that would challenge me to read more diversely (I usually
drift towards biographies and classics), and

c) have a cool title. Yup. I really am that shallow.
!
So whilst
drooling and scrolling through my latest batch of pins on Pinterest, I was pretty darn elated to happen upon the POPSUGAR READING CHALLENGE
!!
(Totallee cool name right
?!)

I am already stoked to announce that I am totallee off and running READING and have already nailed my first challenge
#WINNER!


Wow. Suffering a severe case of shiny face right there
'James Dean' by George Perry! So much for 'reading more diversely' eh?! Technically, this is a biography, but biographies are based on true 'stories' yeah?!?
*sigh* I'm hopeless.
Alright i'm totallee cheating with this one, but I have been on such a
Jimmy D kick lately that I had to read this!
As a result, I am now slightly obsessed

My goodness he was an amazing person! He faced such
tragedy in his early life AND of course in his sudden death, but my word did he squeeze a lot of life out of his 24 years.
Twenty-four years...
man it still makes my stomach drop to the floor...
The book provides a great insight into the light and dark shades of Jimmy's character and highlighted aspects of his life and his nature that really brought home what a complex and yet utterly relatable guy he was.
Despite his tendency to be quite an introverted, surly and by some accounts outright rude kinda dude, there are stories of truly heart-warming gestures and a vulnerability about him that those close to him said shone through in his onscreen performances
For a teeny bit more Jimmy gushing, check out my first
Popsugar-related Youtube vid!





Yup! I have almost finished
'To Kill a Mockingbird' by Harper Lee and I have thoroughly enjoyed it
I shall save my thoughts till I have finished, but can we all just
take a moment to appreciate just how insanely AWESOME SCOUT IS!!! WHAT A LIL FIRECRACKER! LOVE HER
!
If you are participating in the Popsugar reading challenge or any reading challenge this year, I would love to hear of your progress and what kind of books you are reading
! Be sure to leave me a tag or leave a link to your youtube book reviews!

Now back to knocking over challenge number 2!!
Archived Vlogs!!!
Tutorials, ramblings and randomness...
G'Day G'Day!
This is the place to watch old vlogs!
Proceed with caution - as they're bloody awful!
Vlog #20 [1st May, 2012]
Vlog #19 [12th Mar, 2012]
Vlog #18 [2nd Jan, 2012]
Vlog #17 [28th Oct, 2011]
Vlog #16 [22nd Aug, 2011]
Vlog #15 [17th Aug, 2011]
Vlog #14 [30th July, 2011]
Vlog #13 [18th June, 2011]
Vlog #12 [30th Mar, 2011]
Vlog #11 [29th Mar, 2011]
Vlog #10 [20th Feb, 2011]
Vlog #9 [25th Jan, 2011]
Vlog #8 [15th Dec, 2010]
Vlog #7 [10th Nov, 2010]
Vlog #6 [17th July, 2010]
Vlog #5 [9th July, 2010]
Vlog #4 [8th June, 2010]
Vlog #3 [8th May, 2010]
Vlog #2 [9th Feb, 2010]